In the absence of any detailed information about the health of Ruth Bader Ginsburg, I've taken it upon myself, as explainer of all things, to provide what I'm sure is a perfectly plausible explanation. No problemo.
Here's the report from SCOTUS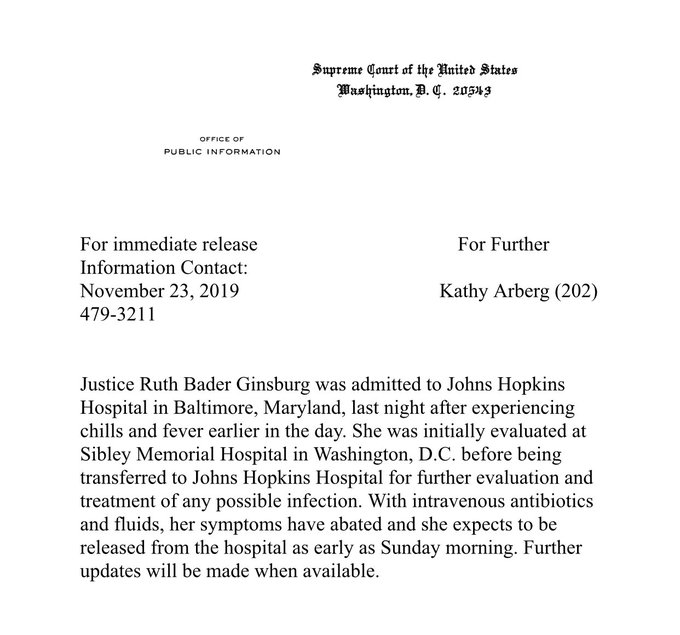 There, we have the symptoms: fever and chills sparked hospital visit. IV treatment.
1)First of all, it is now late fall and she has finally realized this. Even in DC near winter, people get chills. It's quite natural. Chills will remain among us throughout the season.
2)Then there is the fever thing. Well, this was impeachment week, after all. Most Democrats in the country have Impeachment Fever right now. That's no secret.
So I think we can definitely see the rational cause and effect here.
On the other hand, while we are at it, the "fear" conspiracy theories of the left, based on what SCOTUS would be like if she left, are completely unsubstantiated. I'm still looking for the source of those.
I'm glad to be of assistance.
Yours Truly
BTW: I haven't determined a rational explanation for Epstein's death yet.