Clintons, from the 90's till now, will just not go away.
Bill Clinton keeps his feet in the Fundation business, and Hillary can't even let go of the last election. She's obsessed and Bill is possessed.
Once again, Hillary is sucking all the oxygen out of the room saying "It's Happening!" Her book is happening, I guess, but she isn't. Everyone was dying for her book?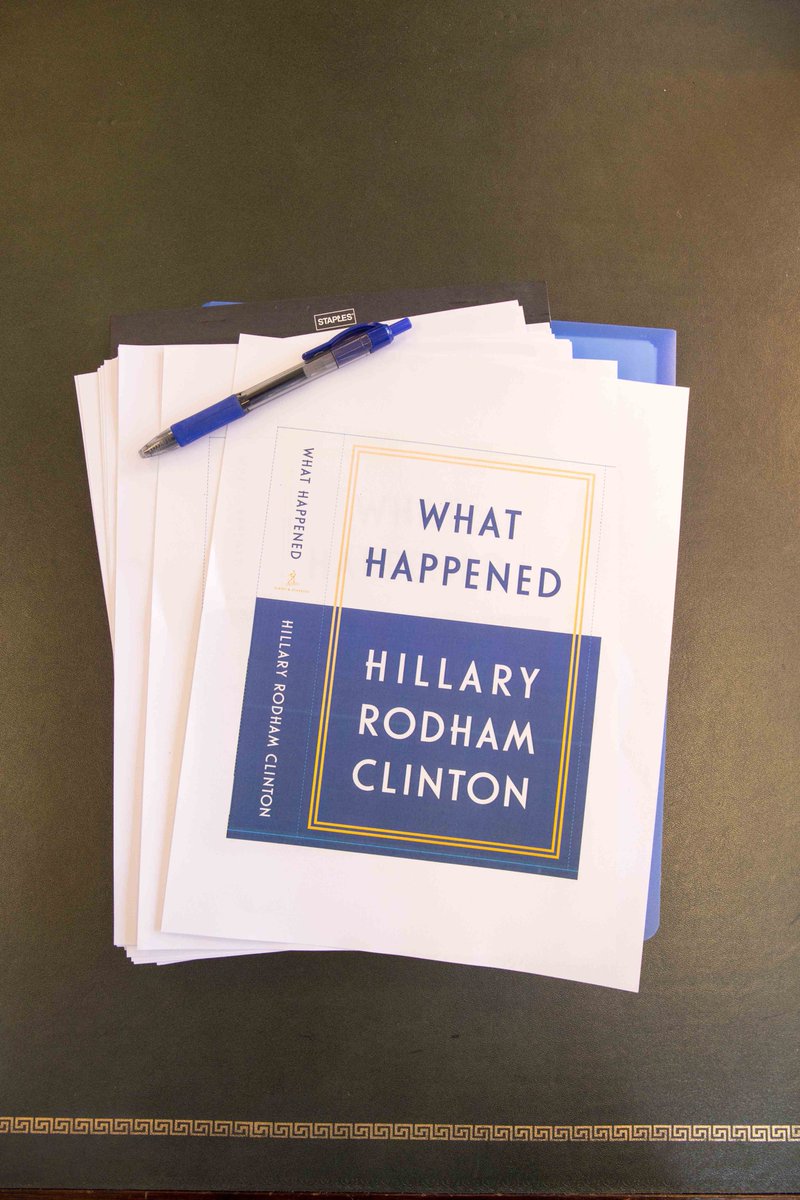 Progressives have long been rewriting history, but now they want to revise it in real time.
Bill Clinton is banging the kettle to tell us to donate to disaster relief for hurricanes Harvey and Irma. Like he needs to tell us? The extorter-in-chief of disasters cares.
Meanwhile, Hurricane Hillary wastes no time rolling out her revision of the election.
Timing is everything. Hillary opens her book sale the day after 911, Never Forget anniversary. Also the date of the Benghazi attack 5 years ago, which Hillary never did take responsibility in. And two days after the devastating Florida Hurricane Irma. Move over Irma, Hurricane Hillary is on the loose. She stuck her finger in two eyes at once.
After the biggest US election, suffering a historical defeat, she now needs to tell us "What Happened". The people happened, Hillary. Benghazi happened. Pay to play and corruption happened. Deleted emails happened. Lying and obstruction of justice happened. Now she is full of explanations to tell us "What Happened." No, she owed us explanations for her actions for the corruption and obstruction, not self-righteous election revision.
She should be in jail not out signing books. The Politics of Arrogance.
Right Ring | Bullright